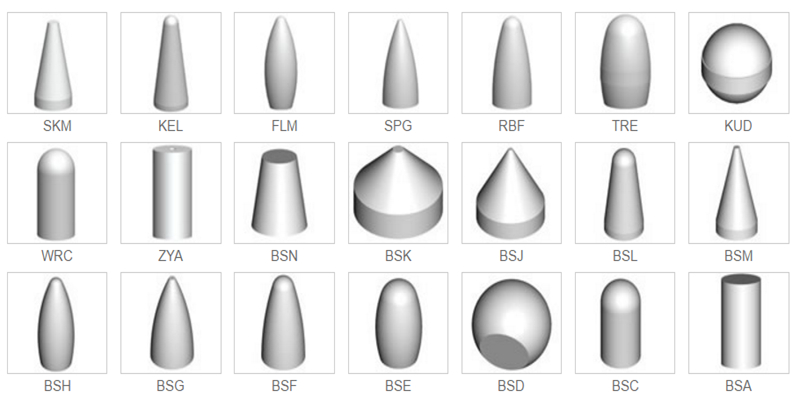 Tungsten carbide Burr ranges through ANSI Standard and DIN Standard and has different carbide grades suitable for different purposes. If necessary, our engineer will recommend the proper tungsten carbide grade as per different use. We'd like to offer more specific technical data about our products.
Application for Tungsten Carbide Rotary Burr:
Tungsten Carbide Rotary Burr is an effective way to realize mechanization in hand work operations. In the fields of airplane, ship building, automobile, machinery, chemistry etc., carbide rotary Burr can be widely used in machining iron, steel casting, carbon steel, alloy steel, stainless steel and copper aluminum etc.
1) Machining various kinds of metal.
2) Replacing small emery wheels, without powder pollution.
3) Increasing productivity of several ten times than using hand tools and three to five times than using small emery wheels.
4) Having ten times longer life than high speed steel Burrs and fifty times than small emery wheels.
5) Finish machining various kinds of die cavities.
6) Removing the Burrs of the castings, forgings and the welding spatter on the weld assemblies.
7) Chamfering angle, circular bead or flute on the mechanical components.
8) Chamfering or Burring the pipes.
9) Polishing the impeller channel.
10) Grinding the hole to an accurate shape.
Chemical Composition (Nominal Percentage)
A. Tungsten Carbide (WC): 94%
B. Cobalt (Co): 6%
Tungsten Carbide Rotary Burr
2. Physical Properties:
A. Hardness: 90.0 – 92.5 HRA
B. Density: 14.40 – 15.00 g/cm3
C. Maximum Porosity:
1.Type A: 02
2.Type B: 02
3.Type C: 00
D. Transverse Rupture
Strength: 320,000 Ib/in2
E. Average WC Grain Size: 2.5 μm
3. Constant of Metallurgy
A. Free of ETA-phase
B. Uncontaminated by other carbide grades or contents